HJS DIRECTOR GARY FEINGOLD WINS DANSERSFONDS'79 SPECIAL PRIZE
The prestigious Dansersfonds'79 prize has been awarded to HJS director Gary Feingold. The jury says: The Henny Jurriëns Studio has been a nationally and internationally renowned training center for professional dancers for 25 years, with a selection of prominent national and international teachers and Feingold is founder and director. Twenty-eight years ago this seemingly tireless and multi-talented person came to the Netherlands. He danced at Scapino Ballet Rotterdam and then engaged in a series of initiatives and projects that all aim to bring art and people together and contribute to the flowering of a diverse dance climate (…) For his valuable contributions to the status of Dutch dance art, the jury of the Dansersfonds '79 have awarded him the Special Prize 2020. The official ceremony will take place during the Nederlands Balletgala at DeLaMar Theater in January 2021.
Gary himself insists that HJS has always been a team effort and is grateful for his long term collaboration with Head of Programming Ineke Drabbe for the last 25 years as well as to the dedicated staff members since the beginning.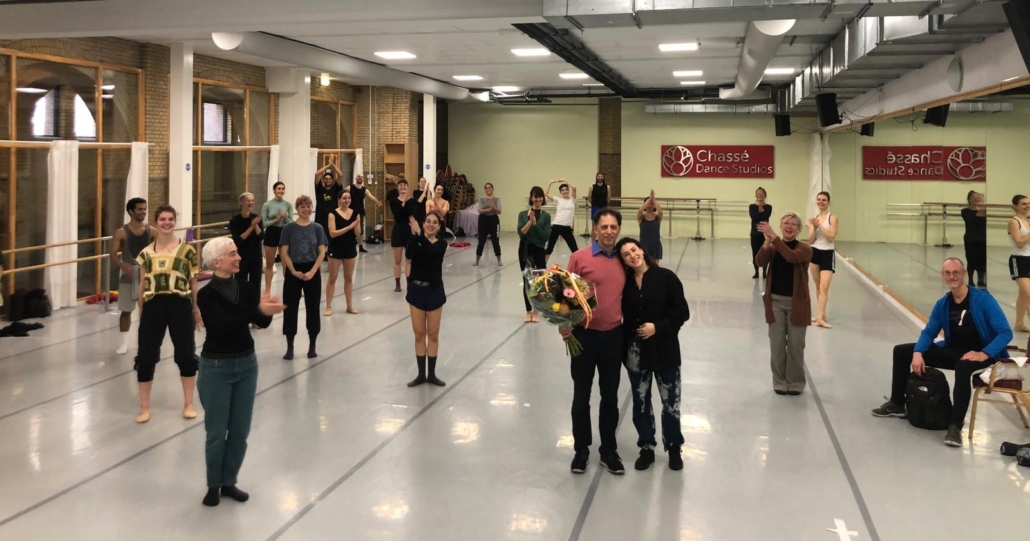 celebration in the studio with colleagues, dancers and daughter Allegra