Monday 20 March Masterclass with choreographer Ann Van den Broek assisted by Jean-Gabriel Maury
(WArd/waRD)
The masterclass of WArd/waRD dancer Jean-Gabriel Maury and choreographer Ann Van den Broek focuses on the work and movement language of the Flemish choreographer. A language that can be described as dynamic, radical and uncompromising. A dance form that translates emotions and intentions into movement and that greatly exceeds the boundary between dance and performance. During the masterclass you'll work from the choreography of Ohm with accompanying music. You'll learn about the specific dance style and methodology with a focus on rhythmic variants, repetition, analyzing movement and its intention.
The next day, on Tuesday 21 March WArd/waRD will perform OHM at theater Bellevue. Participants of this masterclass receive a discount and only pay € 12,- for this performance!! After payment for the class, we will get back to you with a PROMO code.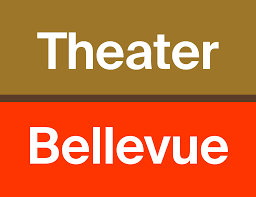 More info about the performance and tickets HERE
Ann Van den Broek
After an active and successful career as a dancer, Ann Van den Broek dedicated herself entirely to growing and developing as a choreographer. She founded the dance company WArd/waRD in 2000 and has been working on her uniquely characteristic body of work ever since. Ann Van den Broek was twice awarded the Zwaan (Swan Award) for Most Impressive Dance Production.
Jean-Gabriel Maury
– (1991, FR) started training contemporary dance intensively in 2007 for four years at Opus Ballet school in Florence (IT). He followed his training by entering Codarts Rotterdam Dance Academy in 2011 where he graduated in 2013. He danced for different choreographers at Scapino Ballet from 2013 until 2017. In 2017 he joined the WArd/waRD company.
Date:     Monday 20  March 2023
Time:    13:30 – 15:30
Studio:  Studio 6
Price:     € 25,-
This masterclass is part of the Springplank program but open to all prof-level dancers. Participants of Springplank may join this masterclass for free. The program is open to last-year students and alumni (up to 3 years) from dance academies (HBO/MBO) in the city of Amsterdam. Want to join Springplank? Send us an email at springplank@hjs.amsterdam with your cv, diploma, and motivational letter and we'll get in touch with you! More info: https://hjs.amsterdam/springplank/